Send Inquiry
Hollow Shaft Motor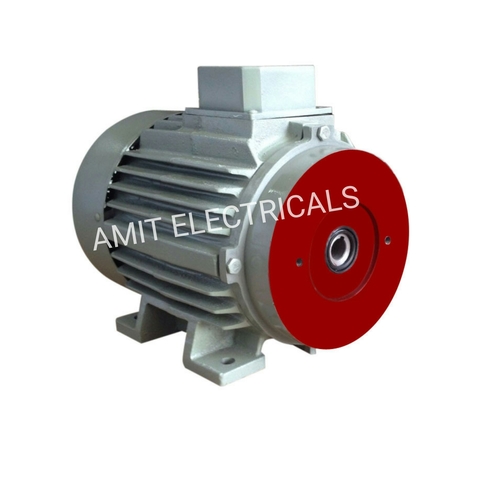 Hollow Shaft Motor
Product Code : Hollow Shaft Motor
Brand Name : Atlas
Introduction
We offer Hollow Shaft Motor. Amit Electricals manufactures Three Phase Hollow Shaft Motor. which are specially designed as per buyers requirement hole in The Shaft. hollow shaft motor is totally tailor made motor.


Hollow Shaft Motor Specifications

Range : Hollow shaft Three Phase Motors 0.10 H.p. to 20H.p. (0.075 K.W. to 15 K.W.) Frame 63 to 180L in 2, 4, 6, 8, 10 & 12 Pole

Mounting
Hollow Shaft Motor are available in Foot, Flange, Face

Standards
All Hollow Shaft Motor Three Phase Motors Performance conforms to dimensions according to Customer Or As Per Application Requirement.

Frame
Three Phase Hollow Shaft Motors are supplied in a robust, rugged cast iron frame with integral feet. On Request we can supply motor in aluminum body up to 100 L frame.

Ratings
All Hollow Shaft Motor Standard Three phase Motors are continuous rated to comply with performance standards.

Voltage and Frequency
Three phase Hollow Shaft Motor Supply volts 415 +- 5% 3 phase 50 Hz. +- 3% on customer request we are also able supply motor in 220, 380, 460, 525 volts on HZ. 50 or 60 Also

Enclosures
Three Phase Hollow Shaft Motor are IP-44 Protection as defined in IS: 4691. Motors can be supplied with IP-54 and IP-55 on request.

Insulation
Three Phase Hollow Shaft Motor supply with class B & F insulation as standard feature. Also supply H on request of customer.

Shaft
Three phase Hollow Shaft Motor shaft Made from high carbon steel Pipe to provide exceptional Strength & rigidity to minimize deflection.

Rotor
All Three Phase Hollow Shaft Motor Rotors are of high-pressure E.C. Grad aluminum die-cast. Every rotor is dynamically balanced. Its make motor low amplitudes of Vibration & noise

Bearings & Lubrication
Three Phase Hollow Shaft Motor Bearings are adequately lubricated with lithium based high temp up to 150 deg. All the motors are supplied with C3 ball bearing & fully charged with lithium base grease at the time of assembly.

Earthing terminals
Three Phase Hollow Shaft Motor provided with minimum two earthling terminals. One in the terminal box and other on foot.

Paints
All standard Three Phase Hollow Shaft Motor are painted with semi glossy synthetic enamel paint. However sp. Paint is available on request.

Application
Hollow shaft Motor are widely Use in Pump, Gear Box, Chemical industries, Textile ect.